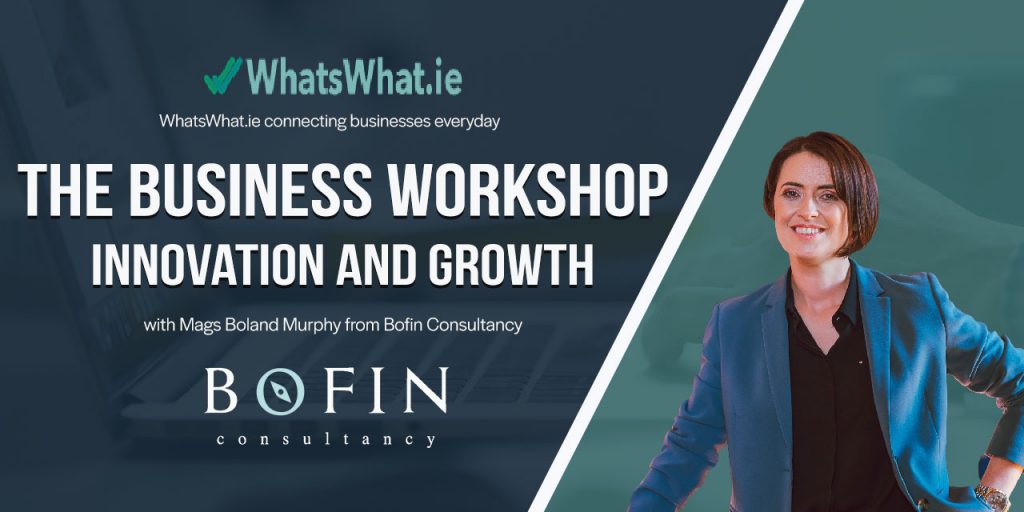 THE BUSINESS WORKSHOP

The Business Workshop
with Mags Boland Murphy from Bofin Consultancy
ARE YOU LOOKING FOR AN INNOVATIVE  WAY TO GROW YOUR BUSINESS?
We are delighted to bring you a new monthly business clinic with Mags Boland Murphy from Bofin Consultancy.
Mags is an experienced sales, business, marketing professional. Mags is professionally qualified in business disciplines and brings over 20 years of sector-specific experience to the table in a variety of professional sectors including tourism & hospitality, media, food, construction, education and national event management.
The workshop will be conducted via Zoom so you can attend from the comfort of your home or office.
Meet Mags Boland Murphy
Mags Boland-Murphy, All-Star awarded, accredited and experienced tourism & hospitality consultant, national event manager, business sales, marketing & media professional, established Bofin Consultancy in 2011.
The business provides a full suite of professional business growth, advisory and consultancy services including; profit planning, business development, sales, marketing reach, tourism consultancy and tailored consultancy solutions specific to the client's business aims, objectives and requirements.
After over 20 years working in executive and management roles in the commercial arena, Mags established Bofin Consultancy to help businesses who struggle with development, marketing, operations, specific business challenges, profit planning and strategy, to show them how they can make big leaps in revenue, with simple but powerful solutions that they can implement again and again.
Mags also helps them to address operational challenges and finding solutions to overcome them while continuing to be productive and successful.
Mags works with growing businesses who may be facing operational and strategic challenges, struggling with sales & marketing and/or panicking about profits – to plan, package and promote their businesses so that they connect with more of their ideal customers and to recharge revenue.
She helps them to focus their passion on ventures and opportunities that deliver powerful growth and profoundly profitable businesses.
Mags and the Bofin Consultancy team are a recognized award accredited All Star Business, revenue growth specialists, profit planners, positive strategic thinkers, sales & marketing professionals, business mentor, and tourism consultant with a record of success and award-winning clients.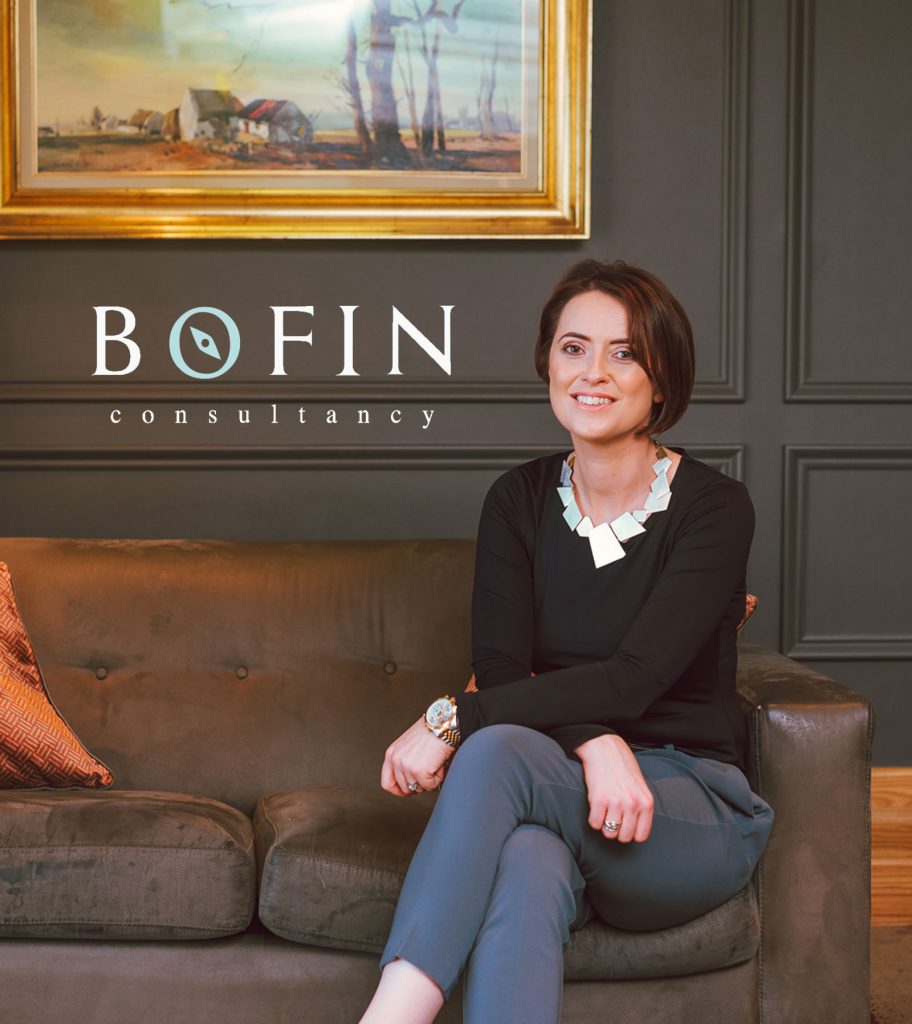 If you are interested in learning more at The Business workshops.
Please contact Barbara Gordon for more details.
PH: 086 411 6688