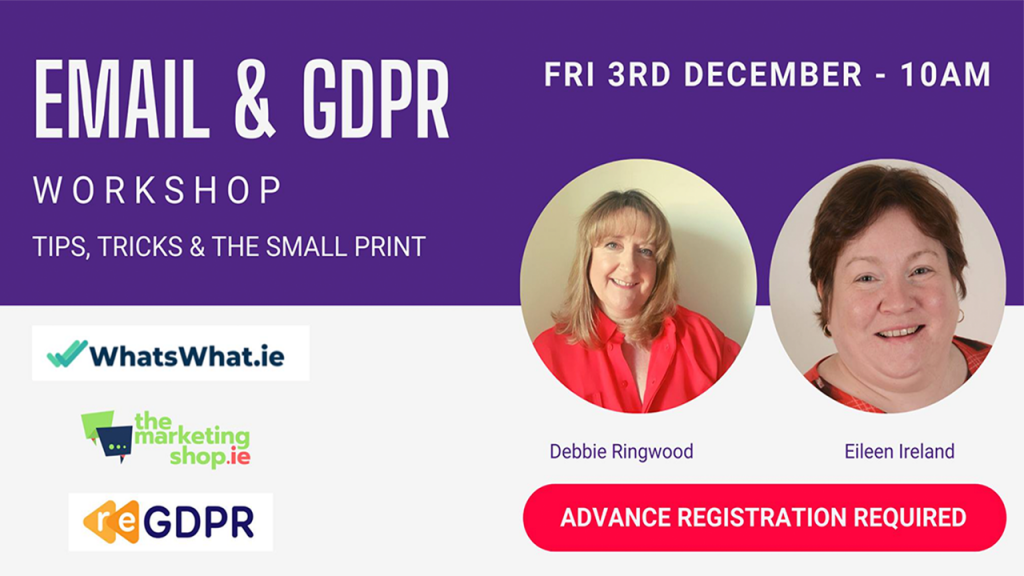 EMAIL MARKETING AND GDPR WORKSHOP

with Debbie Ringwood from The Marketing Shop and Eileen Ireland
The next Workshop will be on Friday 3rd December
ARE YOU LOOKING FOR AN INNOVATIVE  WAY TO GROW YOUR BUSINESS?
We are delighted to bring you a monthly marketing workshop with Debbie Ringwood from The Marketing Shop.
Debbi
e is the owner of The Marketing Shop who takes care of everything
related to Marketing, Social Media & Web Design for Irish Businesses.
With
over 20 years of experience in Marketing roles, she has worked extensively
online and offline for major brands and local businesses with projects in
dozens of very different industries.  
In the course of this workshop, Debbie
will be happy to discuss your Marketing challenges.
The workshop will be conducted via Zoom so you can attend from the comfort of your home or office.
This month's Marketing Workshop will be about Email Marketing and GDPR with Debbie and Eileen Ireland. Eileen is a  specialist GDPR Compliance.
The workshop will take place on Friday 3rd December
Meet Debbie Ringwood
Debbie is a Professional Marketer with over 30 years of business experience encompassing Marketing, Social Media, Web Design, Management, Sales, Team-Building, Customer Service, Copywriting (for print & web), Project Management, Training & more.
Debbie now focuses specifically on Marketing, Social Media and WordPress Web Design for SMEs in a range of sectors to help them grow their business at The Marketing Shop which celebrates its 10th year in business during 2021.
During Debbie's career, she has created and developed the social media presence of high profile brands, created and managed numerous websites, engaged in highly successful email marketing & display campaigns, worked on affiliate programmes, managed PPC, and taken many businesses to the next level in how they're presented to their market.
Simultaneously she has worked effectively on offline campaigns, product development, competitor analysis, sponsorship, promotions, retail marketing, POS and publications.
Technically competent marketer, experienced in WordPress, Microsoft Office Suite, Google Apps, Email Programmes, Design Software programmes and a range of social media applications.
A skilled manager; in sales or marketing, as a team leader or player, She exceeded targets & expectations time & again, managed budgets, developed strategies & enjoyed success.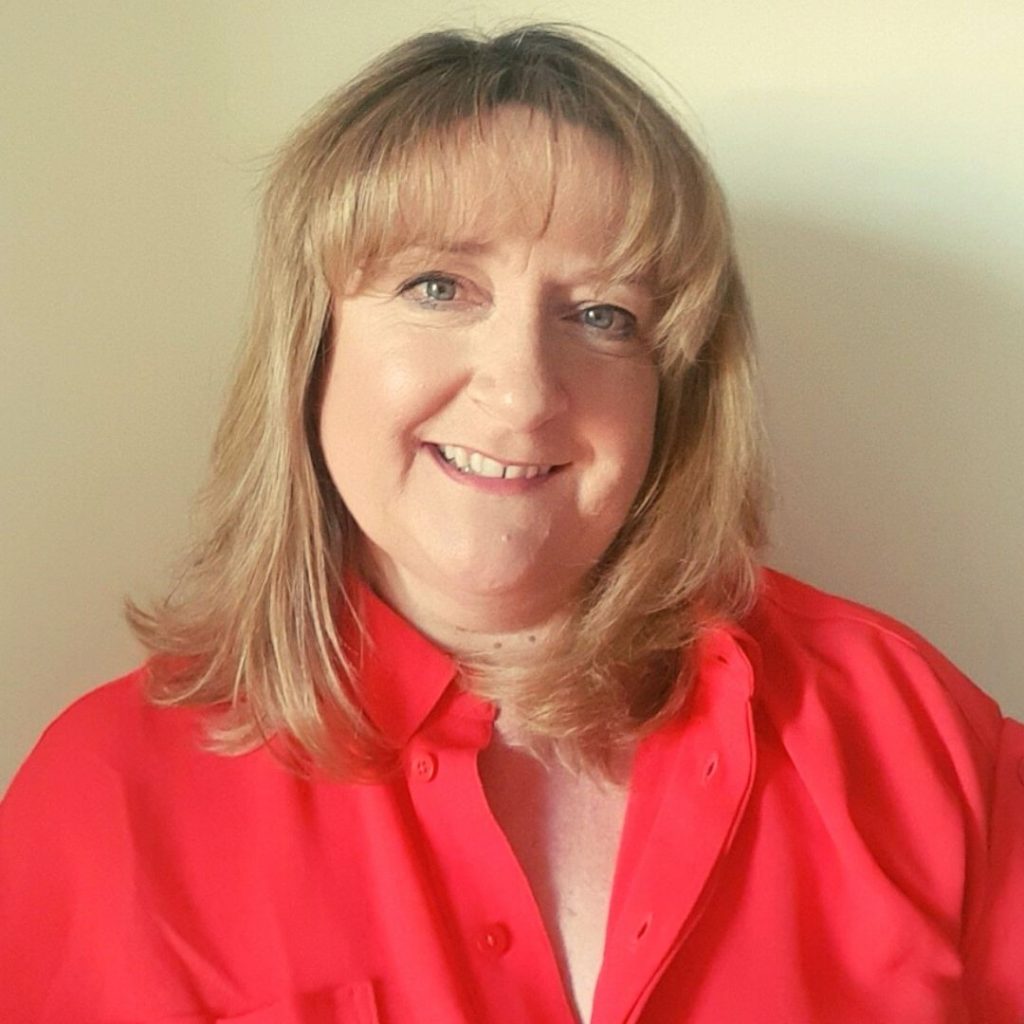 If you are interested in learning more at The Marketing Workshop.
Please contact Barbara Gordon for more details.
PH: 086 411 6688