Confidence Comes From Discipline and Training
"Robert Kiyosaki"
WhatsWhat.ie provides a range of courses across a broad spectrum of businesses from Digital Marketing to Finance to Sales Training. We believe valuable learnings and skills are all part of today's most demanding yet rewarding career paths and working environments. To achieve continued success in your business, learning is a key factor to the longevity of a business.
WhatsWhats.ie understands that sometimes people are too busy during their working day to take time out of a busy schedule, so we have come up with the solution that can help you. We can now provide training courses in a variety of different formats to assist you, from full day courses to half day ones. One to one onsite training where you do not have to leave your desk, to online webinars carried out by our trusted partners.
We also provide do it yourself guides in the form of Ebooks which will be available over the coming months.
All of our Training Courses are provided by Business Professionals, the benefits of being taught by these caliber of experts is an ever changing landscape of business, they are on the cutting edge of all that is current within their industry and are aware of new trends that are happening on a daily basis. This can be very valuable information to small and medium size businesses that can help to grow their business.
A number of our tutors have lectured in some of the largest educational institutions in Ireland from Business Management to Digital and Sales Marketing Colleges.
For more information on upcoming Training Days.
Contact Barbara Gordon. PH: 01 286 57 87 Mobile: 086 411 66 88 or Email: [email protected]
One To One Social Media Training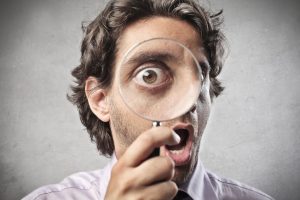 We can also provide One to One Social Media Training, so if you are too busy to leave your desk we can come to you. Avail of our tailor-made courses that can save your money and time. You can create your own course content and one of our trusted partners can deliver the training in the comfort of your place of business
So whether you need to know how to create A Social Media Strategy, Social Media Plan, Setup a Business Facebook page, Develop a Facebook Advertising Campaign, Create a Twitter Account, Use #Hashtags, Build a LinkedIn Profile or Construct a LinkedIn Company Page.
We can help develop the right course material for you.
This offer applies to all WhatsWhat.ie Members at a very affordable price.
Contact Alan for more details.
Mobile: 086 845 9960
Email: [email protected]
Digital Marketing Training Day
We recently ran a Digital Marketing Training Day in The City West Hotel, which was a great success with over 50 delegates attending, not only was there an extensive amount of training and information given on the day it also gave business owners the opportunity to network with their peers, build solid relationships plus gaining valuable connections.
We had a number of guest speakers talking about Digital Marketing
Gaye Moore (The Potentialist) Getting Motivated
Tom Crotty (Iona Digital Marketing) Marketing & Sales Funnels
Martin O'Neill (SEO Services Dublin) Seo Tips & Google Search
Nicola Byrne (Risk-Eye) Protecting Your Online Reputation
Alan Hennessy (Kompass Media) Twitter Tips and Tricks
Greg Fry (Content Plan) Facebook & LinkedIn Marketing




For more information on  WhatsWhat.ie
Contact Barbara Gordon
Tel: 01 286 57 87