Welcome To The Business Platform
Welcome to the WhatsWhat.ie Business Platform. We have designed this website to provide value and expertise for our members.
Whether you are looking for Website Design and Development, Social Media Training or Management, Business Coaching, Networking Opportunities or affordably priced training days we can help you. 
We understand that small to medium-size businesses do not have big budgets for marketing or training but need all of these elements to promote, up-skill to develop and grow their business. 
Please let us know if there is any aspect of business, we can help you with. We are always seeking to improve what we can offer our members.

For more information about all of our services See links below
Business Listings:    
  Are you looking for a company, visit our online directory
Services:                         
Find out what services we provide
Networking:     
Network with Businesses and Build Strong Relationships 
Virtual Networking    

Virtually Network From The Comfort of Your Own Home
Blogs:                                Share your Blogs with the WhatsWhat.ie Community
Podcasts:

                        Discovery Expert Advice from our Members Podcast Series
Training                          
Find the training course that suits you.
Contacts:                       
Get in contact with one of the team.
We provide a wide range of listings and services if you would like to talk to one of our team
PH: +353 1 286 57 87
Mobile: +353 86 411 6688
Email: info@whatswhat.ie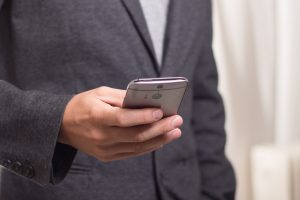 WhatsWhat.ie is an Online Social Business Platform for sole traders, shops and other businesses. We provide a service to the general public and other companies that are searching for a business, product or service in Ireland, e.g. Plumbers, Hotels, Electricians, Accountants, Pet Shops, Cinemas and much much more. The user can search locally or nationally.
WhatsWhat was created in 2002 and has been gradually building up listings, visitors and search engine rankings naturally over the last 18 years. We have been promoting small to medium-sized businesses on the internet at a cost that is easily affordable and will continue to do so. We are presently bringing hundreds of categories, and indeed businesses, to the first page of Google.ie and other search engines.
Our Mission.
WhatsWhat will promote your business to the best possible standard on our website. We will be innovative, dynamic, efficient and completely driven by the customer. We will develop creative business ideas to ensure the customer receives the best possible service.We will ensure that the directory remains visitor friendly at all times as the customer's experience is an essential element of our success.
WhatsWhat realises the need of Internet promotion and is ready to provide complete professional solutions in this field of advertising. We will keep the service personal and an agent will always be available to talk to within office hours. WhatsWhat is completely committed to the business development of our customers.