Welcome To The Business Platform
Welcome to the WhatsWhat.ie Business Platform. We have designed this website to provide value and expertise for our members.
Whether you are looking for Website Design and Development, Social Media Training or Management, Business Coaching, Networking Opportunities or affordably priced training days we can help you. 
We understand that small to medium-size businesses do not have big budgets for marketing or training but need all of these elements to promote, up-skill to develop and grow their business. 
Please let us know if there is any aspect of business, we can help you with. We are always seeking to improve what we can offer our members.

Connect and Collaborate Networking Meetings
Every Second Tuesday Morning from 10 am – 11 am on Zoom
WhatsWhat.ie is delighted to bring you an opportunity to networking from the comfort of your own home or office.
We understand the restraints you may be under in these current challenging times and physical networking has been suspended over the last number of months.
WhatsWhat.ie in association with Eamonn Smith and Barbara Gordon bring you an innovative way to stay connected and collaborate with like-minded business owners.
Join our Face to Face Virtual Networking Meetings from the comfort of your own office.
See below for service we provide to our members
Business Listings:    
  Are you looking for a company, visit our online directory
Services:                         
Find out what services we provide
Networking:     
Network with Businesses and Build Strong Relationships 
Virtual Networking

   

Virtually Network From The Comfort of Your Own Home
Blogs:                                Share your Blogs with the WhatsWhat.ie Community
Podcasts:                         Discovery Expert Advice from our Members Podcast Series
Training                          
Find the training course that suits you.
Contacts:                       
Get in contact with one of the team.
We provide a wide range of listings and services if you would like to talk to one of our team
PH: +353 1 286 57 87
Mobile: +353 86 411 6688
Email:

[email protected]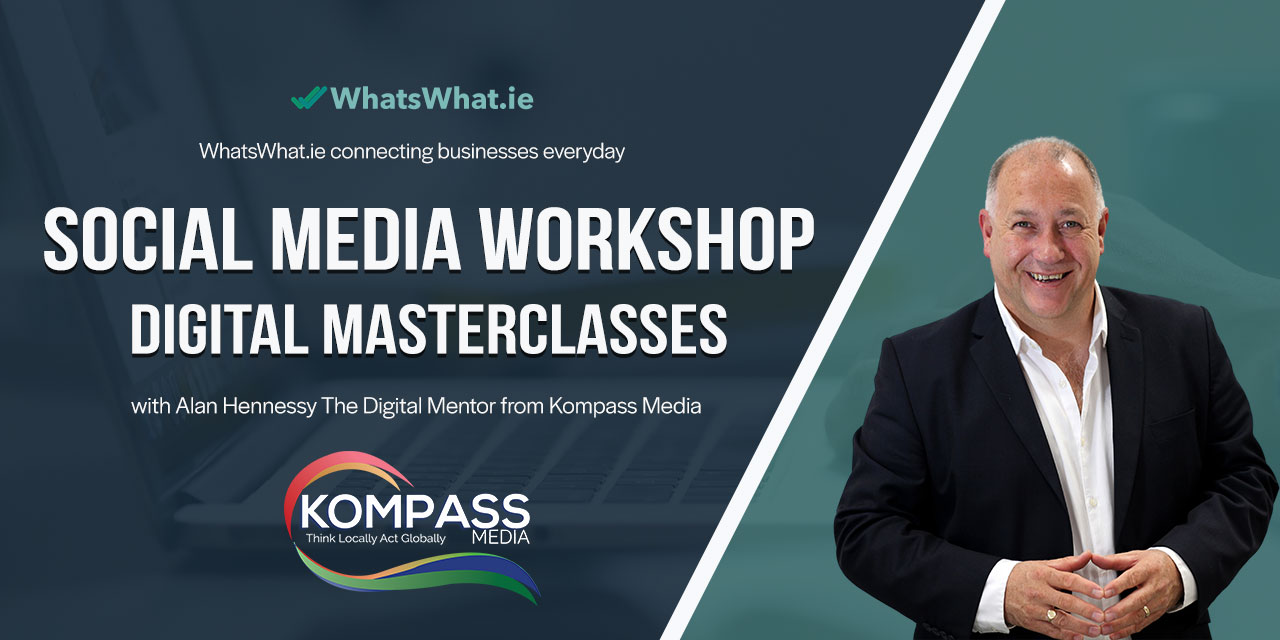 The Social Media Clinic
Do you have questions about Social Media that you would like answered?
Are you struggling to get your head around the different platforms like Facebook, Twitter, Instagram and LinkedIn?
Don't Panic!
The Social Media Clinic was built for this, Alan will be sharing his expertise and will endeavour to break down Social Media in easy to understand language and answer your questions and share some useful tips, tricks and hack that you can put into practice immediately.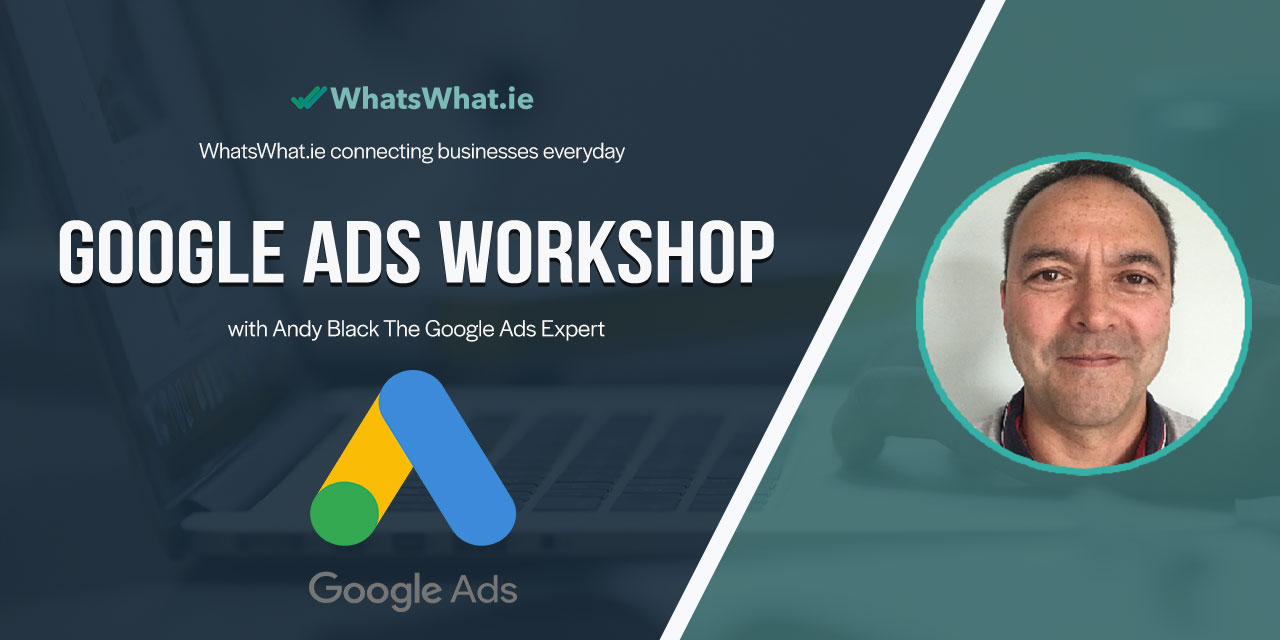 Goggle Ads Workshop
Need help with your Google Ads campaigns?
Want access to a Google Ads Pro?
Maybe you're just getting started, or maybe you've already got campaigns running and want to improve their performance.

Either way, you're welcome to drop into our monthly Google Ads Clinics and speak to our resident Google Ads expert Andy Black

.
The clinics will be conducted via Zoom so you can attend from the comfort of your own home.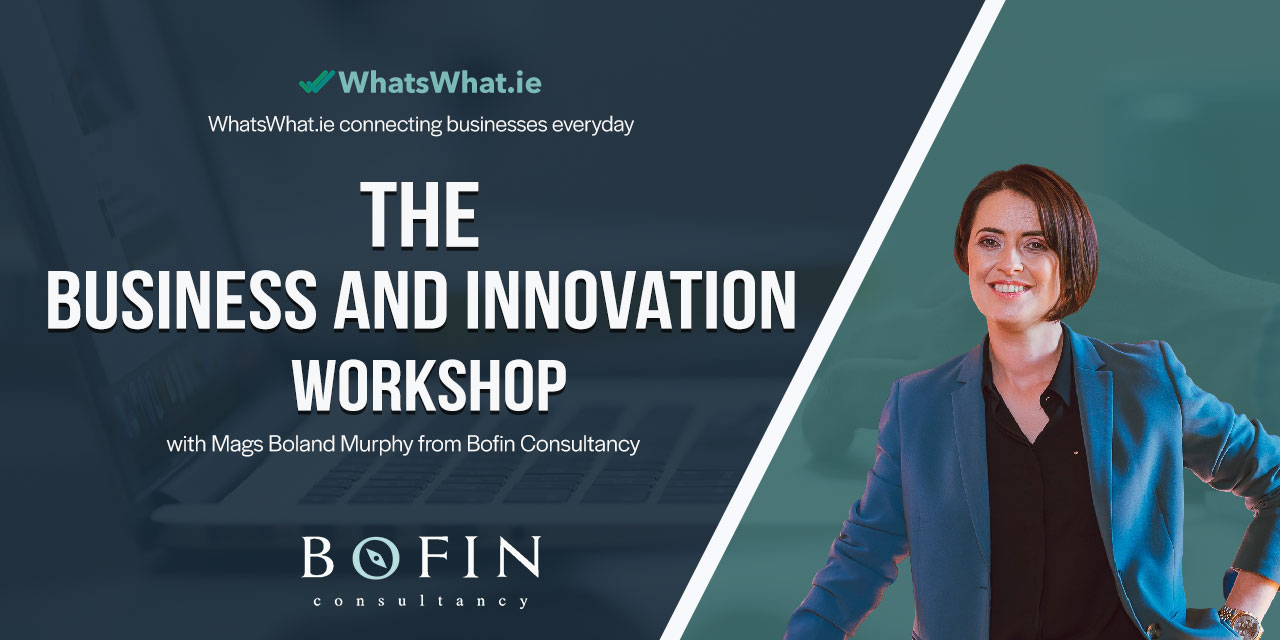 The Business and Innovation Workshop
We are delighted to bring you a monthly Business and Innovation Workshop with Mags Boland Murphy from Bofin Consultancy. Mags is an experienced sales, business, marketing professional.
Mags is professionally qualified in business disciplines and brings over 20 years of sector-specific experience to the table in a variety of professional sectors including tourism & hospitality, media, food, construction, education and national event management.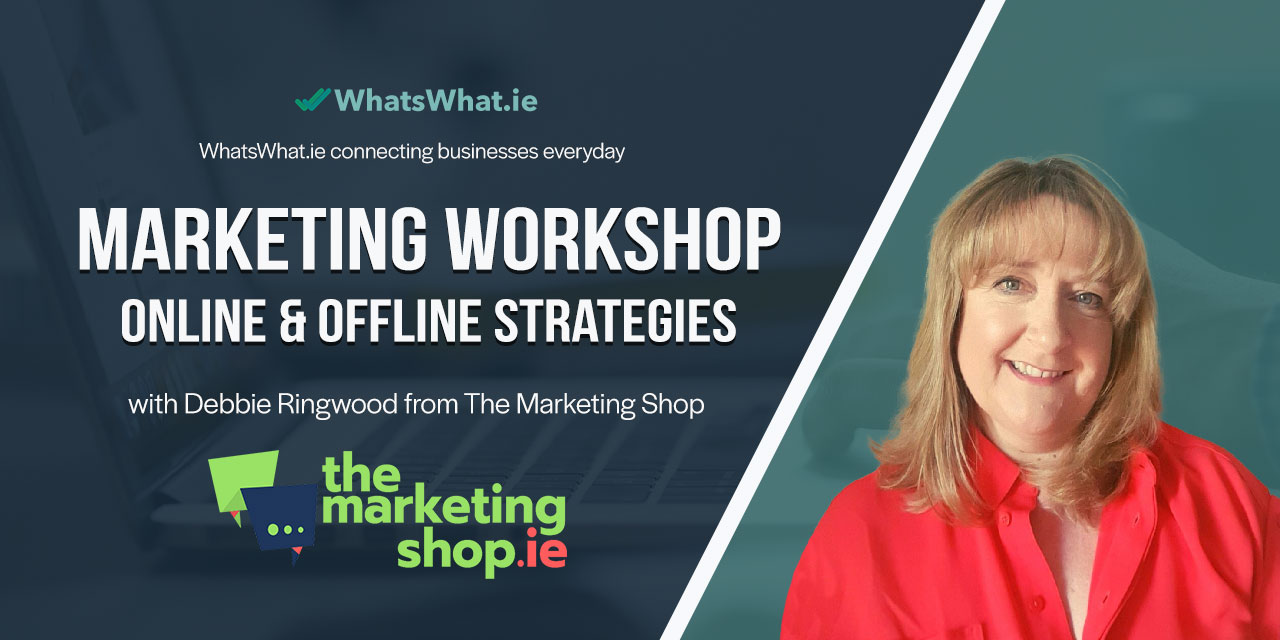 The Marketing Workshop
Our monthly marketing workshop with Debbie Ringwood from The Marketing Shop.
Debbi

e is the owner of The Marketing Shop who takes care of everything 

related to Marketing, Social Media & Web Design for Irish Businesses.
In the course of this workshop, Debbie 

will be happy to discuss your Marketing challenges
WhatsWhat.ie Mission Statement
WhatsWhat will promote your business to the best possible standard on our website. We will be innovative, dynamic, efficient and completely driven by the customer. We will develop creative business ideas to ensure the customer receives the best possible service. We will ensure that the directory remains visitor friendly at all times as the customer's experience is an essential element of our success.
WhatsWhat realises the need of Internet promotion and is ready to provide complete professional solutions in this field of advertising. We will keep the service personal and an agent will always be available to talk to within office hours. WhatsWhat is completely committed to the business development of our customers

.