Company Bureau is delighted to be celebrating 25 years of lasting relationships with customers, team members, and the community. We have proudly registered over 35,000 companies since we opened our doors in April 1997. Our team are what makes this company great; in addition to organising charitable fundraisers throughout the year, they always go above and beyond to provide our clients with the best possible service.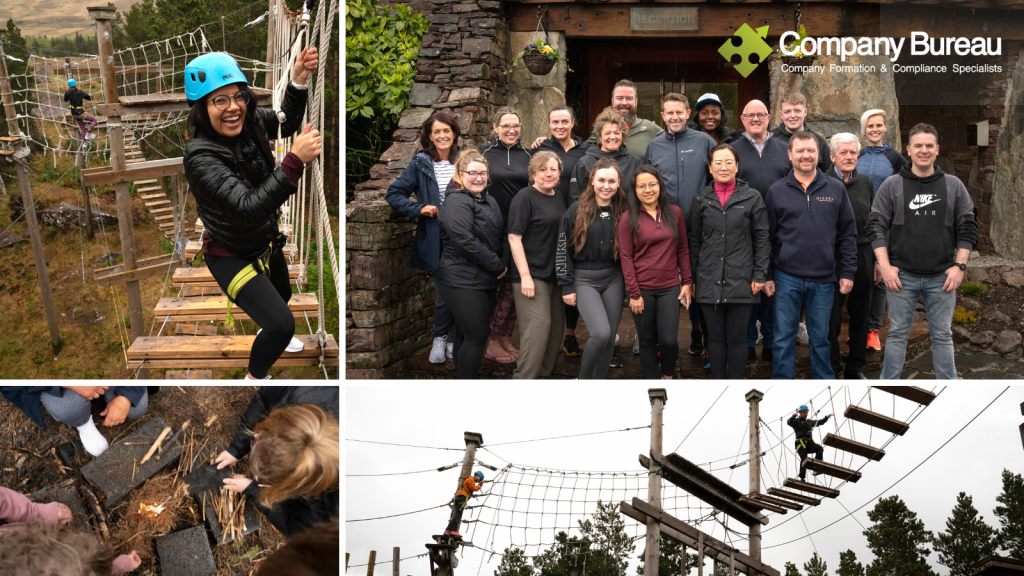 To mark our 25 years in business, the team recently travelled to Delphi for a weekend of team building and relaxation. Activities included bush trekking, zip-lining, and an aerial obstacle course! We also had a formal dinner and awards ceremony to recognise each team member for the unique qualities and quirks they bring to the company. It was a great opportunity to reconnect and celebrate the hard work that has made Company Bureau so successful. Naturally, not everyone was able to attend our company retreat due to other commitments and family obligations. As a result, key team members took it upon themselves to organise a surprise company lunch in the office so that everyone could celebrate together. The company directors were very surprised walking into the office decked out with banners, green balloons, while receiving a standing ovation from the entire team. Our founder/manging director, Paula Horan and commercial director, Andrew Lambe were delighted and very appreciative to be presented with trophies and champagne, but they said the best part was seeing all the team together again for the first time since we moved to hybrid working.
From all of us at Company Bureau we wish you great success in 2022 and we look forward to an opportunity to assist you with any company formation, company secretarial or compliance needs.
P +353 (0)1 6461625