INTERVIEWS WITH MEMBERS :
This week's Interview is with
Danielle Serpico owner of The BlackBelt MasterMind who is a member of WhatsWhat.ie and also a member of the WhatsWhat.ie VIP Members Lounge.
This segment puts the spotlight on a Business Owner in WhatsWhat.ie and gives you an insight into the person behind their business.
Hello Danielle
Thank you for taking part in this interview series for WhatsWhat.ie. You are the owner of The BlackBelt MasterMind 
Question 1: Can you tell us a little about your entrepreneurial journey and how you came to live in Ireland?
With an Irish mother and an Italian father, I spent the first nine years of my life in the eternal city of Rome. It was no wonder I ended up at the young age of 19 I opened up a little Italian Pizzeria in Greystones, Co. Wicklow.
Fast forward a few years and at the age of 36, with three restaurants under my belt the recession struck hard and I ended up having to restart all over again. This is when the true meaning of a 'fighters mentality' kicked in. I had been training over many years in Martial Arts, primarily as a stress reliever for work. When I closed my businesses the real significance of my Blackbelt rank and my European Championship medals struck home.
This is when I had to dig deep and use what it meant to be a Champion and a Blackbelt and I had to utilize all the skills I had learned.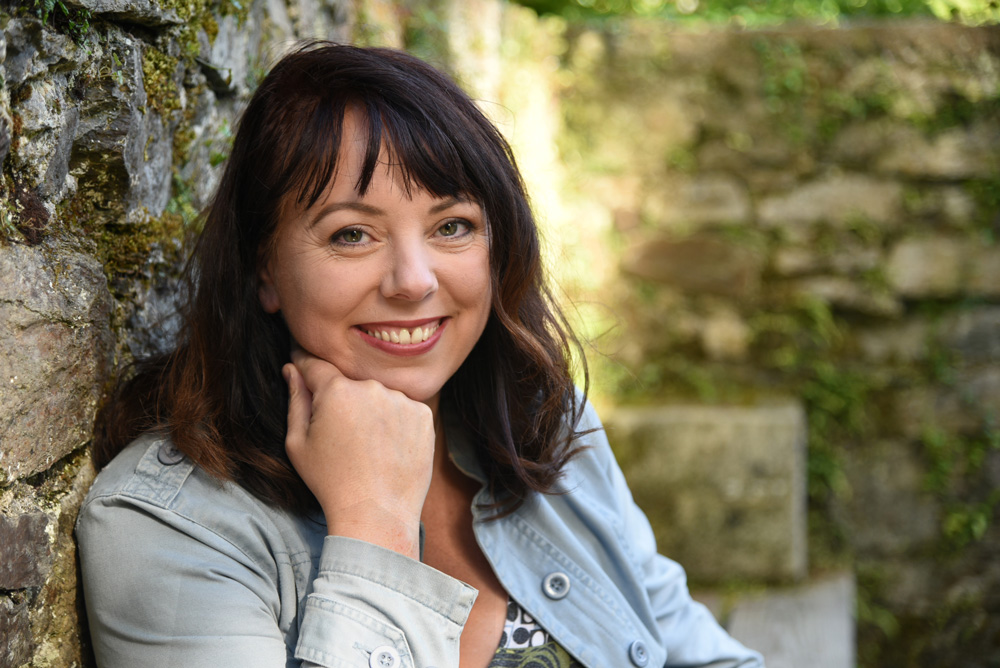 Question 2: Can you tell us about Blackbelt Mastermind?
The BlackBelt MasterMind started as a philosophy – it's about you. It's about how you can become the blackbelt of your own mind.
My favorite quote had been 'A Blackbelt is simply a white belt who never gave up.'
This meant one… never give up, there is always a way forward. And two … there is always more to learn. When we learn we grow.
I decided I would be a real black belt, not dependent on what rank I wore around my waist but reliant on my mentality, mindset, and attitude to life.
This is when I started again, on a journey of learning and self-development. I submerged myself into studying with the best in the world on the mind, psychology and our neurology. I studied Hypnosis and Neuro-Linguistic programming (NLP) and Trained as a Mind Coach and a Trainer.
Then I wrote the book 'The Blackbelt MasterMind – The Ultimate Guide to winning in life.'
I wanted a simple, easy and practical guide for others so that they also could find a way to get back up and go at life again.
There are techniques and exercises to help you to change your emotional state, feel better and find more motivation, focus, and confidence in any aspect of your life.
This then became my brand and my focus – to help others become the black-belts of their own mind.
Question 3: I imagine your day is very varied – can you describe a typical day for you, what your day consists of?
Yes, my days always change and I love this! I love the variety of my job.
A typical day could be traveling all over the East Coast from Dublin to Wexford, meeting people for Mentorship / Coaching sessions, or it could be spending the day with one client in a spectacular setting such as Glendalough, for my signature Walk the Talk 1to1 day.
I could be helping someone rid a lifetime fear of spiders or flying, stop smoking or forget their ex. Or I could be working with someone on their big business or life plans and helping them to implement all the logistics of this. A lot of the time I am teaching people words that work, for sales and relationships and how to influence and persuade in the most beneficial ways.
Generally, no two days are the same. Sometimes I am in Dublin for a week at a time, teaching my NLP Practitioner Course, or I could be sitting answering emails and doing video calls in my home in Wexford.
I love to work hard and play hard. The time out is as vital to me as the time working.
Often I am found happily mowing my acre of grass or strolling through the woods with my two Labradors.

Question 4: How do you stay self-motivated?
The last question kind of sums this up for me. I love the variety and freedom to schedule my time as I see fit and I love the people I spend time with. Although truly … the motivation came before all this.
I teach people how to stay motivated. I no longer need to try, as it is ingrained now. This is the result of powerful and specific visualization techniques. Imagining the results and life you want in all it's detail can create unstoppable motivation. I show people how to utilize this skill to its full potential.
Question 5: What would be your ultimate piece of advice for entrepreneurs today?
Do what you love and what you are passionate about. I know that's corny but it really matters. Aside from that … I suggest using your time wisely. Take time out as I mentioned above. Rest often and well.
Utilize others – in other words, don't try to do it all yourself Get help. Get experts in their field. Make it easy for yourself. Schedule and plan in advance, including strategising for the obstacles and adversity beforehand. Like any good fighter, you got to know your opponent. Plan for what you will do and how you will overcome.
Question 6: How do you turn your dreams into reality?
Great question! Well recently I made a dream of mine reality. For many years now I wanted to bring my NLP Practitioner Training to my home country in Italy. I had fantasized about this many times. Eventually about 2 years ago, while doing an exercise on goal setting with my students, i decided to do it with them.
To make anything more than just a dream, firstly you have to write it down.
This has a neurological effect on your brain, putting it on paper makes it now a real goal. Then you work backward;-)
You visualize the end result, with specifics – date, times, amount, etc – so I did… My happy students in Italy in a years time, having the experience of a lifetime and you notice how amazing you feel at having achieved this moment. Then you list the steps you took to get you there – going backward. This makes it less overwhelming and so much easier for your mind to process.
Ask yourself what had you done at nine months, and six, and three, and even by next week. Do this and notice how it feels. You have just put the wheels into motion. Now it's happening!
I made my dreams a reality and you can too. Now I am planning next years NLP Training in Italy, even bigger and better than the last one!
Question 7: Is there anything else you'd like to add?
'Everything is created twice' – first in your mind and then in reality.
People come to me all the time looking for happiness and success … but they haven't specified what exactly that is. if you are not clear about what you want then how can you expect your mind to help you get there?
So get specific, get detailed, get excited.
This is your life and its time you started to win at it!
I'm in your corner and here to help you do just that.
Final Thoughts
So, Danielle,  I can imagine many people would like to touch base with you,  where can they contact you
I can be found on WhatsWhat.ie,  here is the link where people will find all my information and also a link to my website
https://whatswhat.ie/the-blackbelt-mastermind

Interview conducted by Barbara Gordon (WhatsWhat.ie)